Help for Unlocking Your iPad When It Is Locked & Says Connect to iTunes
by Steve Lander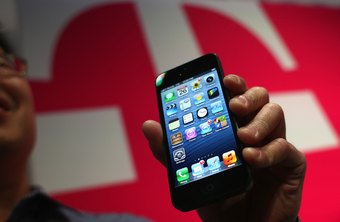 Related Articles
IPads have a relatively easy to use, but extremely secure, password system built in to them. You can set your iPad to require a passcode before it will open. If someone enters an incorrect passcode six times, the iPad will lock itself and require that it go through an unlocking process. The restoration process frequently erases the data that you have stored on your iPad, although you may be able to restore it from a previous backup.
ITunes-Synced iPads
To restore a locked iPad with iTunes, use its USB or Lightning cable to connect it to a computer running iTunes. Right click the device's icon when it appears in the iTunes sidebar and click the "Back Up" option in the menu. If you don't see the sidebar, press "Control-S" to bring it up. After selecting the Back Up option, wait for it to back up and then select the "Restore" option. In the event that iTunes asks you for your device's passcode at any step in this process, try another computer with which you have synced or, if that doesn't work, use the process for iPads that have never been synced.
Never-Synced iPads
If you've never synced your iPad with iTunes, you should still be able to use iTunes to unlock it. This procedure also works to restore an iPad if iTunes requests you to enter its passcode. Start by leaving your iPad's sync cable plugged in to your computer but unplugged from your iPad's dock or Lightning connector. Hold down the "Sleep/Wake" button on your iPad for a few seconds until a red slider appears. Slide it to shut down the iPad. Hold down the iPad's "Home" button and connect the sync cable to it while you are still holding the button. Don't release the "Home" button until you see a screen that says "Connect to iTunes." At this point, your computer will let you know that it is connected to an iPad in Recovery Mode. Click the "OK" button on your computer and then click the "Restore" button to restore the device and eliminate the passcode.
Repairing Without iTunes
If you don't have iTunes or a computer handy, you may still be able to unlock your iPad without having to take it to Apple for assistance. If you use the "Find my iPhone App," you can use the Remote Wipe function to erase your iPad. Alternately, you might be able to erase the password by going to your iCloud account and restoring your backup.
Automatic Erasing
For some applications, the iPad's ability to lock itself after six failed attempts is not adequate. You can also set your iPad to completely erase itself and your data if someone enters the wrong passcode 10 times. To do this, tap "Settings," followed by "General," "Passcode Lock" and "Erase Data."
Version Information
Information in this article applies to iPads running iOS 6. It may vary slightly or significantly with other versions or products.